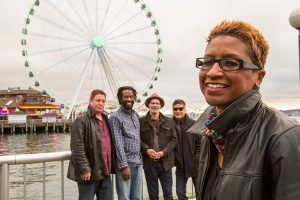 Being the "First" or "Only": An Interview with Paula Boggs, Former EVP & General Counsel, Starbucks
Local Memphis Live interview with host, Amy Speropoulos
Paula Boggs speaks at Walmart HQ about diversity and inclusion
Did You Always Want to be a GC? No, No, No and No.
These lawyers didn't expect their careers to go the in-house route. Turns out, it was a good fit. In this first episode, Spiezio starts with, well, where they started. She takes a look at how each of the GCs, who early in their careers didn't expect to go in-house, reached the top and what it was like once they got there.
Listen to the podcast above or on Apple Podcasts, Google Play, Overcast or Libsyn.
ADmire! Episode 14 Guest – Paula Boggs
Episode 14 Guest – Paula Boggs
MAY 18, 2020 SEASON 1 EPISODE 14
Larry Woodard/Paula Boggs
Paula Boggs served as an officer in the U.S. Military, she also was an Assistant U.S. Attorney for the Western District of Washington, and a partner at the first of Preston Gates & Ellis. She was a Vice President at Dell Corporation, as well as Executive Vice President, General Council and Secretary of the Starbucks Corporation.She is on the board of Avid Technologies a voting member of The Recording Academy and a recording artist, front-person for her group The Paula Boggs Band. We stuff as much as we can into our half hour conversation.
Who Am I | Paula Boggs | TEDxBellevueCollege
SPC Commencement Speaker, Paula Boggs

The St. Philip's College 137th commencement ceremony is confirmed for May 12 at 7 p.m. in Freeman Coliseum at 3201 E. Houston St., with commencement keynote speaker Paula Boggs. Read more…
Keynote Speaker at National Association of Women Lawyers
Paula Boggs was the keynote speaker at NAWL's 13th General Cousel Institute on November 10, 2017 at the InterContinental Barclay/New York. Paula Boggs is a Philanthropist, Fundraiser, Public Speaker, Lawyer and Musician.
Episode 27: Paula Boggs, Singer/Songwriter, former Starbucks General Counsel

Paula Boggs is a singer-songwriter based in Seattle, Washington. Her band, the Paula Boggs Band, has recorded two CDs and is about to go into the studio to record their third. Paula's story is a complex one. Her path to being a full time musician took some of the most unlikely turns one can imagine: before her musical interests took over, Paula was the General Counsel and Secretary at Starbucks, reporting directly to the CEO. Paula left that life behind to pursue music full time. Paula's story has been profiled in The Huffington Post and by the American Bar Association. Read more….
Paula Boggs: True North
Paula Boggs interview with Bruce Swan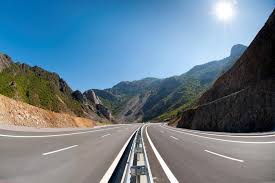 (WRFR)- Bruce Swan interviews Paula Boggs. [su_audio url="http://imanddmedia.com/Paula_Boggs_Interview.mp3″]
The Paula Boggs Band to Perform in Center City

Singer Paula Boggs has taken an unconventional route to the stage – serving in the military and even as an attorney at the White House. NBC10's Renee Chenault-Fattah sits down with Paula, who is performing this weekend at World Cafe Live.
Paula Boggs talks philanthropy and music
(WTNH)- Founder & Principal, Boggs Media, LLC, Paula Boggs, talks about being the frontwoman to Seattle-brewed soulgrass Paula Boggs Band. Watch interview here.
Building Abundant Success with Sabrina-Marie Wilson
Entrepreneurship, Wealth Principles from Guest Experts, Celebrities, Millionaire Mentors, Billionaire Icons! Listen to the podcast here.
Guiding Lights Network – Paula Boggs
Paula Boggs, EVP & General Counsel, Starbucks Coffee.
As the head of the Law and Corporate Affairs departments, Boggs advises a wide range of global Starbucks partners on legal and business issues.
Watch video the interview by the BLACK ENTERPRISE Broadcast Group
From executive to rocker: Paula Boggs on Seattle Voices
Seasoned executive, philanthropist and rocker Paula Boggs joins Seattle Voices host Eric Liu to discuss her journey from Starbucks' law department to the White House to fronting a soul grass band. Boggs led the global law department of Starbucks Coffee for 10 years, served as secretary of the Starbucks Foundation and is a U.S. Army Airborne veteran. In 2010, President Obama named her to the White House Council for Community Solutions. Hear how she approaches retired life and what her career has meant to her.

Paula Boggs SBUX Farewell @ 2012 Annual Meeting
Faculty from Across the USA Takes to the Samoset Stage

Witness national caliber keynoters spanning the continent from Seattle to Salt Lake City to Omaha to St. Louis Joining Us From Seattleand on to Boston. Join forces with innovative leaders from Starbucks, Harvard Management Co., Tufts Medical Center, IDEXX, and Omni Hotels. Read more here.
Does Your Life Journey Follow Your True North: Ep. 21 with Paula Boggs
Paula Bogg's life journey and career path have been nothing short of astounding. She was the General Counsel for Starbucks, a job that brings with it power, prestige and financial rewards. Yet, Paula believes that her success as an attorney allowed her to launch a career as a musician, the lead in the Paula Boggs Band. Listen to the interview here.
Paula Boggs: From Starbucks Lawyer to Musician
In Conversation and in Concert
MIC (Music Industry Careers) This special evening of career exploration and outstanding entertainment features a mixer with local music-industry professionals, an interview with two highly successful Seattle musicians, and a one-of-a-kind live performance. Watch here.